Types of Football Bets
Published on: 03/12/2016

Betting of football (or soccer) is one of the most popular wagering activities in the world. Whether it is for fun of for serious profit, punters all over the world flock each week to test their predictive skills on one the biggest games on the planet.
Major football events such as the FIFA World Cup attract a higher volume of betting than those in other sports. And weekly betting sums on the major leagues are constantly reaching new heights. It seems that football and gambling no go hand in hand.
Football wagering is not just about predicting the winning team in a match. There are a multitude of other markets on offer from bookmakers. And with the introduction of live betting, more options are being added all the time.
Here are just a small selection of popular football bets:
Match Result
This bet requires the punter to predict the result of a match over 90 minutes of normal time. This bet does not included result after extra time or penalties but it does include normal injury time at the end of 90 minutes. A punter can predict a home win, an away win or a draw. This if often written as 1X2, with 1 representing a win, X representing a draw and 2 representing an away win.
Half Time
Similar to the match result bet, but this bet requires the punter to predict the result after 45 minutes.
Half Time / Full Time
This bet requires two predictions: the halt time result and the full time result. For example, a bettor may back Team 1/Draw if they think that Team 1 will be winning at half time but that the game will eventually end in a draw.
Draw No Bet
In this bet, the punter picks which team they think will win but gets their money back if the match result is a draw. As a result, the odds on each team are reduced. This type of bet offers the punter some kind of safety net if the result does not go their way but can still result in a loss.
Asian Handicap Betting
This type of bet gives the underdog a head start of a half goal or more or the favourite a handicap of half a goal or more. This is designed to even the playing field and has become a popular way of betting in Europe and Asia.
Accumulator
This bet combines many different straight bets in separate markets to give high odds and bigger pay-outs. These bets are popular with punters who want to place very small bets but have an opportunity to receive a very big pay-out. However, it only takes on wrong prediction for the whole bet to fail. In the USA, this type of bet is known as a "parlay" bet.
Total Goals (Under/Over)
This wager requires a prediction on whether the total number of goals scored in a game will be over or under a certain figure. Half goals are normally used to ensure that the bet can only win or lose. For example, if the punter back Over 2.5 Goals, a total of three goals or more would win but two goals or less would lose.
Correct Score
This bet does exactly what it says. The bettors must correctly predict the exact score at the end of 90 minutes.
First Goalscorer
A bet placed on which player will score the first goal in a game. Sometimes an option of "no goalscorer" is also available. In this case the bet wins if the score in 0-0 after normal time.
Anytime Goalscorer
This bet pays out if the chosen player scores at any point during the regulation 90 minutes ensuring that the chances of winning go right to the final whistle.
Last Goalscorer
Just like the First Goalscorer bet, but in this case, the punter is predicting that a player will score the last goal in game. This wager might be used when a prolific striker has been out for a couple of games but is returning to fitness and is likely to come on as a substitute.
Scorecast
This bet is a form of accumulator that combines the First Goalscorer bet with the Correct Score bet. If both predictions are correct, this bet offers very high pay-outs.
Published on: 03/12/2016 © Bet Bind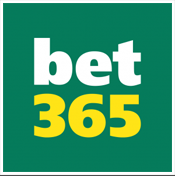 Go To bet365
bet365 Offers and Promotions
Bet Credits
#Ad
#Ad | T&Cs Apply | Gamble Responsibly | 18+ Only