About Virtual Racing
Published on: 08/08/2016

Despite live horse racing events being hosted 365 days of the year, there is enough enthusiasm for the sport to justify non-stop 24/7 action. Today, virtual racing provides around the clock betting opportunities with simulated motor races, as well as horse and dog racing.
Online virtual racing has become very popular indeed. State-of-the-art horse racing web sites are now available where punters can partake in buying, training and racing their own virtual horses and compete on an international level for real money. Today's technology is capable of producing real time 3D racing visuals.
Upon completion of the non-graded races, horses are graded to a level of 1 or 2. For this purpose details similar to those found in real horse racing are considered, for example horse temperament, weight and race results. A web site called Digiturf.com emulates actual horse racing by incorporating penalties and handicaps.
Greyhound racing can be enjoyed via VirtualDogRacing.com. The game offers handicap, hurdle and flat racing at over twenty UK tracks, which are replicated in fine detail - even incorporating the same distances as the real tracks. Information regarding speed, stamina, weight and height are evaluated for the purpose of fixing the odds.
The majority of well-known bookmakers now facilitate virtual racing, especially as the activity generates healthy profits for the businesses, in some cases more than a 10% margin.
Ladbrokes offer a selection of racing games which give players the opportunity to partake in both Free Play and Real Play. For greyhound racing, games such as Golden Jacket and Virtual Dogs are popular. For thoroughbred racing, games include Golden Guineas, Virtual Horses, Virtual Owners and Raceclubs. Some of the games visuals are basic and similar to those of arcade games - however, players do have the ability to control when the race begins.
The well known bookmaker William Hill has a member's only Virtual Sports web site. Members can enjoy grand prix motor racing, speedway, horseracing and greyhound racing.
The Virtual World section on the William Hill web site has horse, greyhound and Indy car racing. The races are free to watch and when customers are ready they have plenty of wagering options at their disposal such as each way bets, tricasts etc.
Published on: 08/08/2016 © Bet Bind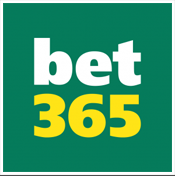 Go To bet365
bet365 Offers and Promotions
Bet Credits
#Ad
#Ad | T&Cs Apply | Gamble Responsibly | 18+ Only