Wagering Requirement Explained
Published on: 19/08/2011

In order to attract new customers, most online casinos today offer enticing "Welcome Bonuses." They appear to be very generous offers, and the vast majority of them come in the form of matching cash for the first deposit that a new player makes. When the new account is opened, the casino will promise a "100% Deposit Bonus" or "£100 in Free Cash" or some similar incentive.
Offers like these warrant closer examination. Almost all of them are accompanied by specific restrictions on the minimum or maximum amounts that will be matched, the games that can be played with the bonus cash or the types of wagers allowed, as well as how any winnings may be withdrawn. Among the most common restrictions is a stipulation known as a "wagering requirement."
For example, Casino #1 might offer each new customer a "Welcome Bonus of up to £100." The important phrase here is "up to." It implies that the amount may be less. Looking at the fine print a little more closely, the terms and conditions (T&C) might reveal that the amount that will actually be paid out is "based upon the player's activity level during the first month of play."
The bonus offered by Casino #1 could be referred to as a "tiered wagering requirement." If at least £20 is wagered within a week after signing up, then £20 in free bonus cash will be awarded. Those who wager a minimum £500 within 30 days will receive an additional £40 in free bonus cash. And if £2,000 is wagered before another 30 days are up, the remaining portion of the full bonus, another £40, is paid out. In this way, the player may receive "up to" £100, which is actually just 5% of the total wagering required.
Elsewhere, Casino #2 may offer a "100% First Deposit Bonus." Again, a reading of the legalese contained in the T&C reveals, "Qualifying deposits are limited to a minimum of £25 and a maximum of £100," so the most that may be claimed is £100. No matter how much is awarded, a "20X wager requirement" must be met before any withdrawal can be initiated.
This is just another way of saying that whether the player wins or loses, no portion of the bonus may be withdrawn until after the "free cash" has been bet through a minimum of 20 times. In other words, £2,000 in wagering is required to release the £100, which amounts to just a 5% gain in real terms, assuming no losses are incurred during play.
An even more insidious twist on Casino #2's offer might be encountered at Casino #3. In addition to the "20X wager requirement" on the bonus cash, this casino requires that the initial deposit must also be bet through 20 times. In other words, neither the £100 in free cash nor the £100 that triggered the bonus is available for withdrawal until wagering equivalent to £4,000 has occurred. The deposit is, in effect, being held hostage.
Searching a bit further, one may find yet another variation, where Casino #4 advertises a "£20 No Deposit Bonus." This introductory offer is truly cash free. The player receives a £20 deposit to the new account immediately after sign-up. There is no transfer of funds required. However, win or lose, there can be no withdrawal of this bonus money until a "30X wagering requirement" has been achieved. That means at least £600 must be wagered.
Those who have spent at least a little time gambling in land-based casinos or those online knows just how hard it can be to wager £600 with a £20 bankroll. On the off chance that the player's first bet is wildly successful and wins £600, the full amount must still be played through in wagering before any withdrawals can be made.
Although each of the four examples given above refers to new customers, such wagering requirements are not limited to welcome bonuses. They are typically part of any re-deposit bonuses offered as well. In fact, cash prizes won as part of freeroll promotions may also require reinvestment.
All of this merely demonstrates how important it is for players to read the T&C very carefully before accepting "free" offers. The wagering requirements must be clearly stated in any agreements with players. Not surprisingly, most of the complaints made against online casinos are related to wagering requirements and play-through rules. It is the player's responsibility to know the details of the offer before accepting it.
Published on: 19/08/2011 © Bet Bind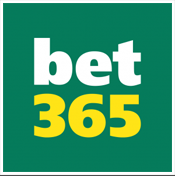 Go To bet365
bet365 Offers and Promotions
Bet Credits
#Ad
#Ad | T&Cs Apply | Gamble Responsibly | 18+ Only